NXTLVL - We Are a Collective, Not a Corporation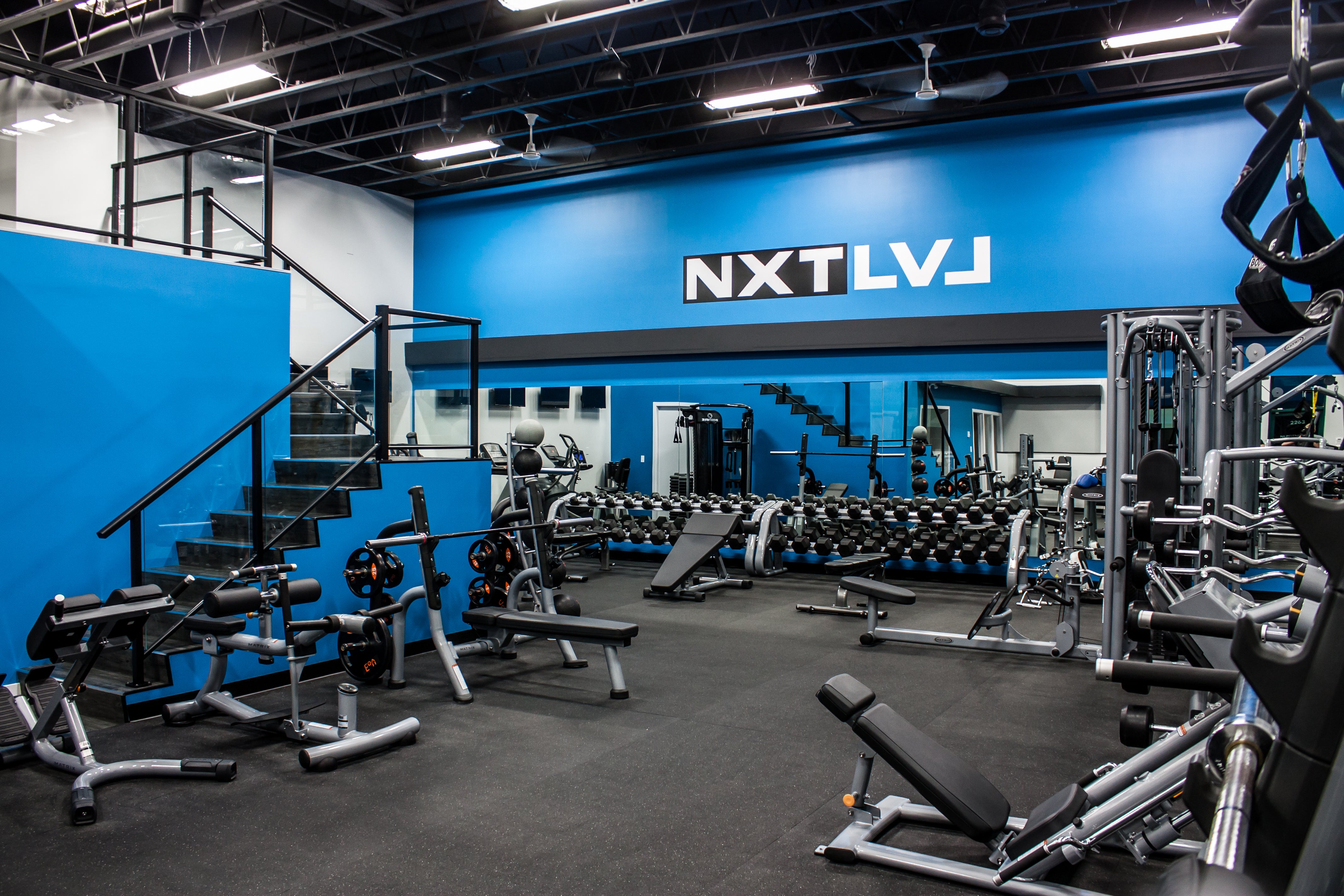 NXTLVL Is a Collective, not a Corporation - How do we operate? From founder and owner, Alan Dyck.
We've all been to public walk-through gyms and have had similar experiences. The branded colors, the rows of cardio equipment, the trainers all dressed in their uniforms with name tags pinned to their chests. This is where nearly all coaches get their start; working with the general population, squeezing in between the rows of machines, coaching using a lowered voice to ensure the rest of the gym-goers don't turn to look. This environment of a walk-through gym is an amazing training ground to learn the basics of managing and coaching clients, developing creative circuits and getting comfortable being in control during your sessions. But what's next? NXTLVL.
Next Level Performance is a private fitness house, and we operate as a collective. What does that mean? That means we run as a group. I'm the founder and owner of NXTLVL, but I invite other trainers to join the space alongside me and run their programs. What does that actually mean?
Joining the NXTLVL collective means setting your own hours

Being a personal trainer means you can coach at NXTLVL or any other facility in town at the same time, we don't hold you back

It means you wear what you want, you speak how you want and you have the flexibility to allow for your skills and personality to show through in your training

It means that your clients find you, they are not "assigned" to you; thus, you can coach your specialties and passions with like minded clients

It means you work in a private space, without walk through traffic, crowding or distractions

It means you can charge your clients whatever price best suits you two and you pay a fixed flat rate back to the house, so the sky is the limit; we don't take your earnings and pay you a portion of them. You're in the driver's seat.

It means the music, the atmosphere and vibe are set by you

It means you get to hollar, encourage, and express yourself - we don't have inside voices!

It means that we are inclusive

It means that as the founder and owner, I respect the fact that you are benefiting me, and I am benefiting you. We are a collective

It means we have fun  

It means the more the merrier
Private gyms are often shrouded in mystery, and there is no need. While we are not open to the public for self-guided training, our doors are always open for you to stop in an see "what we do". Our personal trainers are made up of kinesiologists, nutritionists, sports med specialist, bodybuilders, functional fitness gurus…. We host educational seminars, bootcamps, classes and clinics. There is a place for anyone (be it fellow trainers or new team mates) to join in, no membership required.
We encourage both new clients and new trainers to stop by and see the inclusive space we've created, and gain an understanding of what private training is all about. Contact me at alandyck@nlpfitness.ca to setup a time to stop in and meet us... you might just want to stay.
This article was authored by Alan Dyck | Alan is the owner of NXTLVL Performance, and certified personal trainer 
Leave a comment