Warm Weather Sweet Treats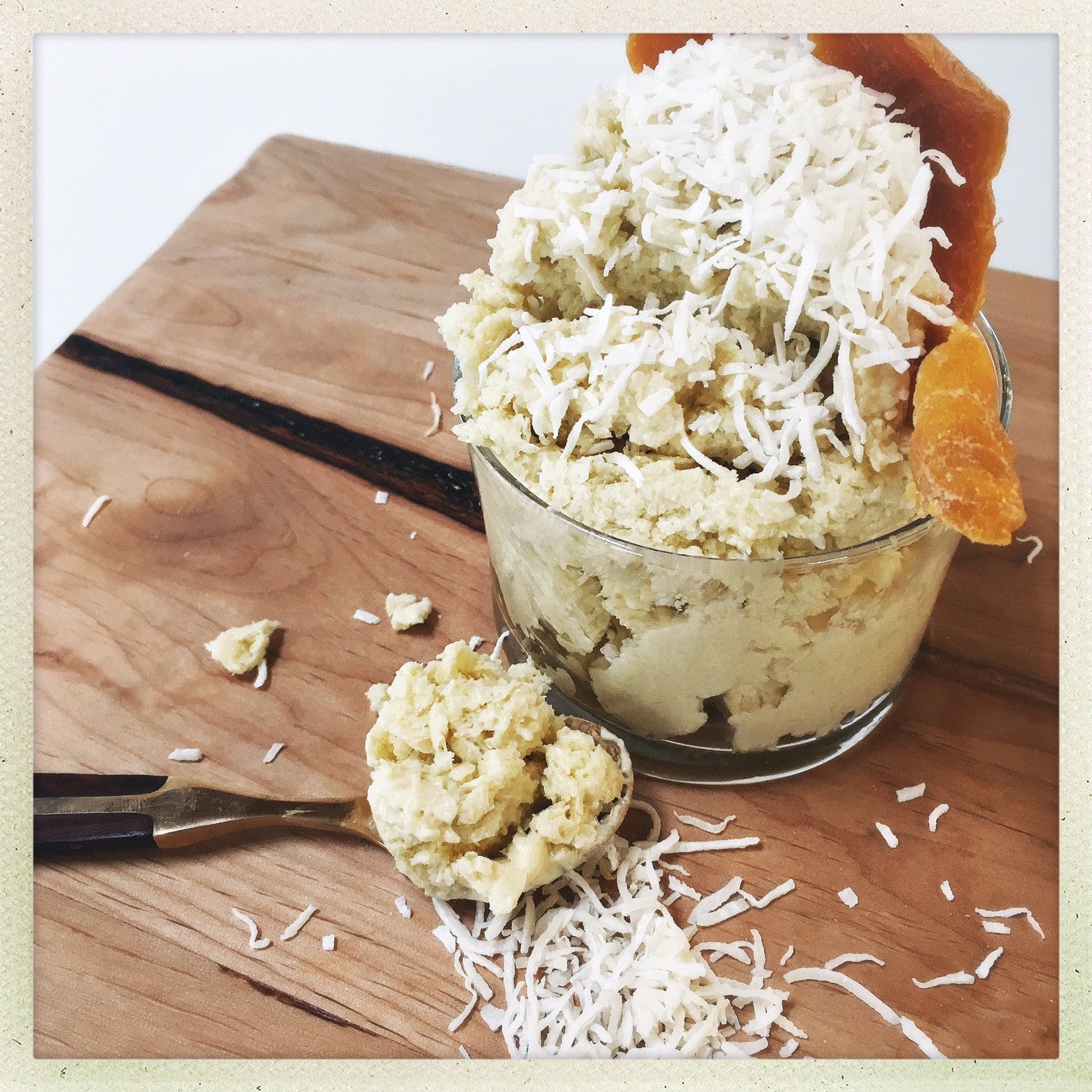 Warmer weather means cooler treats! Eating clean doesn't mean you have to miss out on all of the sweet goodies, especially a classic favorite, ice cream.
Traditional ice cream is obviously built out of two staples: heavy cream, and white sugar. No wonder it's so delicious! We all crave this decadent treat as the weather warms up, and those of use that stay committed to a clean diet don't want to miss out need a substitution.
Enter… "Nice" Cream. Nice cream is basically a clean ice cream (even vegan). No dairy, no animal stuff, no refined sugar, no wheat….. But still super good. Nice cream is made with one of two bases. First, it can easily be pulled together using frozen banana, which introduces higher carbs into your daily meal plan. Or secondly, it can be made by blending your ingredients together with whole coconut milk, which would tip the scales towards a higher fat content in your daily macros. Making nice cream requires a high powered blender, or a food processor. You start with a base of either 4 chopped up frozen bananas or 2 cans of full-fat coconut milk. Toss EITHER of these ingredients into your blender. Next, add a natural sweetener - think either maple syrup or honey, or a mixture of both! The sweetness can be adjusted according to your personal taste, and may need tweaking based on if you add fruit to your mixture which carries a lot of natural sugars.
Once you've added your sweetener to your base, it's time to pull in the flavor(s). Keep it simple to start mixed within the nice cream by adding a maximum of 2 profiles to the sweet treat. Combos that work well for a foolproof finished product? Peanut butter and raw cocoa powder, or mango and coconut extract. Try out lime and strawberry (this combo typically needs an extra boost of sweetener) for a tangy pop, or blueberries and vanilla bean pod for a smooth and subtle flavor. If you want to go wild and add all kinds of extras, but you're a newbie at building Nice Cream concoctions, think toppers and add-ons just before you serve instead of mixed into the nice cream. Toasted or candied nuts, shredded coconut, fresh fruit, Greek yogurt chips, cinnamon sprinkles, or a drizzle made of melted coconut oil mixed with chocolate protein powder. A little trial and error with your flavors will help you hone in on what you like.
After you've mixed up your first attempt, line a loaf pan with plastic cling wrap and pour in the mixed goodness. Place in the freezer for about 5 hours to set. You will need to remove the Nice Cream from the freezer for 60-90 minutes (depending on included ingredients) to soften enough to serve, so plan ahead.
Here's an easy starting recipe I've come up with to kick off your vegan ice cream craze this Summer. A subtle and super yummy coconut mango mixture, give it a shot and ENJOY without getting off track!
Authored by Becky Parisotto | Becky is a client of Next Level Performance, a so-so athlete, and a decent cook, clean-eater, blogger and head chef at www.whitewop.com
Leave a comment